Lavasoft Review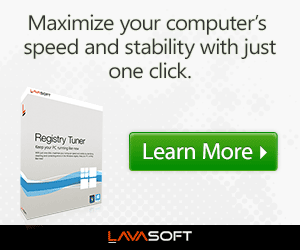 Lavasoft has a good lineup of computer security and PC optimization products, including their popular free antivirus program, Ad-Aware. Ad-Aware Pro Security is the full-featured version of the antivirus software that adds rootkit removal and real-time protection. Ad-Aware Pro Security combines antivirus and anti-spyware for a complete anti-malware suite. The antivirus software is designed to detect and defend against viruses, spyware, rootkits, Trojans, bot networks, hackers, keyloggers and all sorts of other online security threats.
Ad-Aware Pro Security is more than adequately equipped to fight off threats from multiple angles. Today's online security threats go by many names and range in severity from simply annoying to highly dangerous. Malware can come from just about any source and medium, whether you're shopping, banking, downloading, socializing, or just surfing online. Ad-Aware Pro aims to protect your PC regardless of what you're doing. The core antivirus and antispyware protection is a two-pronged effort. The first method of detecting malware is by using traditional file-signature matching. The second technique is through advanced heuristic detection. Heuristic technology involves behavior analysis of files to uncover new threats that either look ok at first, or simply haven't been around long enough to make it on the known bad-file list.
The program has been awarded the VB 100% award from Virus Bulletin for catching all in-the-wild malware. The antivirus software hasn't been tested and verified by any of the other third-party security testing organizationssuch as AV Comparatives, ICSA or West Coast Labs.
Ad-Aware Pro Security actually uses two scanning engines, their own and the Vipre antivirus scanning engine. Sunbelt's Vipre antivirus software has proven to have a very effective antivirus scanning engine. The antivirus software can be downloaded immediately from Lavasoft (backup CD sold separately) and installs quickly. Ad-Aware Pro is easy to use and can accommodate users with different levels of experience. The simple mode is more direct, while the advanced mode opens up more settings and options. The software is flexible and the user interface is usable.
One feature of Ad-Aware Pro Security that is specifically designed for enhanced online security is the Download Guard. Download Guard runs as files are downloaded online and notifies you if the download is malicious. This proactive protection measure lets you stop threats before they actually have a chance to infiltrate your system. Unfortunately, Download Guard is only available for Internet Explorer. The antivirus software also comes equipped with a Toolbox with a handful of additional applications for PC optimization. The toolbox includes the Process Watch application for monitoring running processes, the AutoStart Manager for controlling which programs run at startup, and a Hosts File Editor for advanced web navigation controls. Another feature worth mentioning is the Do Not Disturb Mode. Also known as a gamer mode, this feature lets you temporarily suspend scans and popups from the antivirus software. The Do Not Disturb Mode is designed for an uninterrupted experience while playing a video game or watching a movie in full-screen.
Outdated antivirus software leaves your computer vulnerable to new threats. Ad-Aware Pro Security delivers pulse updates on a regular basis to keep your security software up to date. You can always perform a manual update just to be sure, but the software is configured by default to simply take care of it for you by automatically downloading the newest updates when they are available.
The in-program user manual is a great place to start looking if you have any questions, but Lavasoft also has some useful resources online. The Support Center hosts a FAQs section, downloadable product manuals, support blog, forum and video tutorials. The customer support team is available by email or online live chat for more personal assistance.
---